Mar 02, 2020
5 Experiential Marketing Trends to Watch in 2020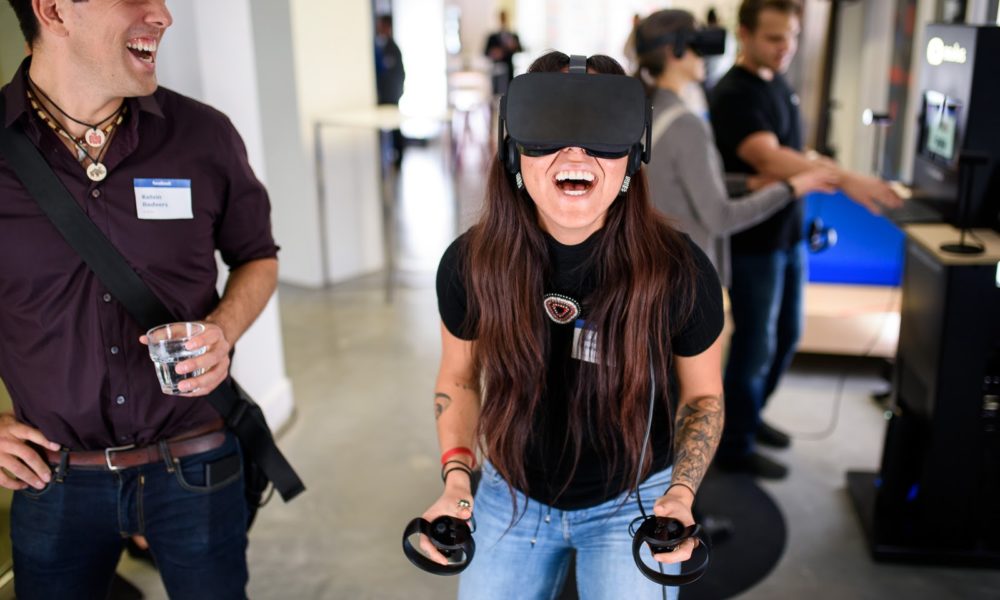 Here we are, barely 2 months into the new year and we're already noticing some pretty fabulous XM trends that we believe will dominate our industry in 2020. Scroll down for our take on 5 experiential marketing trends brands will leverage to connect with consumers this year and beyond.
Branded Hotels and Hotel Takeovers
For Super Bowl LIV on February 2, Budweiser hosted 200 influencers at Nautilus by Arlo Hotel in South Beach, Miami. The invitation-only event was led by BudX, Budweiser's global experience series, and featured collaborations with what the brand calls "Kings of Culture." The three-day extravaganza included a Halsey concert and Gilette barbershop pop-up, and was likely inspired by previous branded hotel experiences like Hotel Nutella and Le Maison Cointreau. Given the ability of branded hotels and hotel takeovers to deliver immersive and exclusive 'captive audience' experiences, expect this activation to continue ramping up in 2020.
VEM (Virtual Experiential Marketing)
The Salesforce World Tour 2019 included more than 14,000 registrations, a 185-metre blended projection wall and bespoke content. To pull it off, event organizers relied heavily on VEM to plan and communicate event details and to prepare speakers using a virtual audience. Instead of letting Virtual Reality (VR) replace face-face interaction, many brands are using it to enhance their customers' experience by them on a unique, almost other-worldly journey that does what all experiential campaigns dream of: making a positive and lasting impression. Notable examples include Adidas's Delicatessen campaign, which allowed customers to complete a climb of Corsica's Mount Delicatessen using a first-person point-of-view, and The New York Times 'Displaced' documentary which helped more than one million readers experience the devastation of war using virtual reality.
Diversity, Inclusion and Equality
Even though (or maybe because) the world seems more divided than ever, brands need to continue developing and communicating their strategies around diversity, inclusion and equality. Beyond simply being the right thing to do, companies need to understand how important this can be to customers, especially millennials and Gen Xers. Fully accessible spaces, gender neutral bathrooms and halal menu options are becoming the norm at events but savvy, well-led brands will go even farther by listening to their audience and their employees when it comes to things like who they're inviting on stage, the spaces they're utilizing and the accommodations they're offering. In 2019 the Philadelphia Eagles became the first NFL team/stadium to offer a 'sensory room' for fans with autism and sensory challenges. In 2020 look for prayer / meditation rooms, breast-pumping stations, preferred pronoun stickers and pet relief stations to become more common in the event and experiential marketing worlds.
Purpose-driven Campaigns
These days it's hard to find a brand that doesn't describe itself as socially responsible. But saying it and actually cutting through the clutter with a purpose-driven XM campaign are two different things. But it's worth doing because according to this report from Deloitte on Global Marketing Trends in 2020, "Purpose-driven companies witness higher market share gains and grow on average three times faster than their competitors, all the while achieving higher employee and customer satisfaction." Heading into 2020 and beyond look for brands to challenge themselves and their agencies to develop CSR activations that leverage experiential more than ever before, like what Lean Cuisine did with #WeighThis. After all, there's no better way to communicate how you're making the world a better place than by getting up close and personal with your customers.
The Changing Role of the Brand Ambassador
Gone are the days when brand ambassadors simply stood on the street and handed out product wearing ill-fitting polo shirts and scrolling on their phones. According to this Event Marketer guide to defining or refining your event staffing strategy, a BA's role should be based on what's required and who they're interacting with. For example, brands should be considering whether they need 'Product Specialists' to speak intelligently about their goods and services, a 'Superfan Host' prepared to meet a guest or customer's every need, or something else entirely. Look for the one-size-fits-all BA strategy to be replaced by a desire for specialists and highly skilled XM and event staff in 2020. Our staffing partner, Karma Kasting, knows this better than anyone and is poised to be way ahead of this curve.

We are excited for a year that will see creative and immersive ways to engage, entertain and provide experiences to customers instead of just shouting a marketing message at them including the 5 experiential marketing trends listed above.
Check out some of our experiential programs for inspo.