Mar 27, 2020
How Four Industry Leaders Are Coping With The New Reality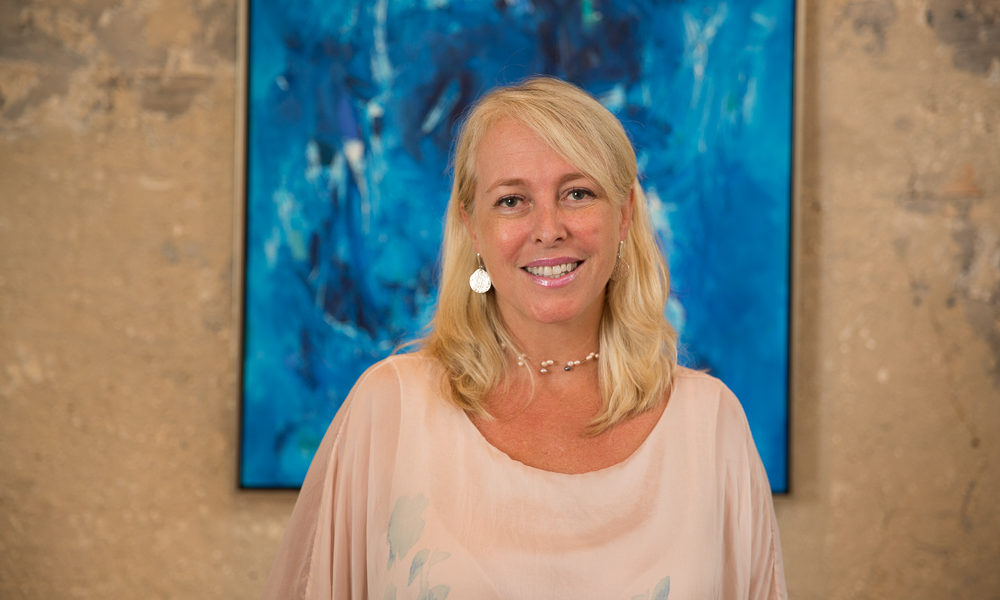 At Yellow House we have been able to react swiftly to the dramatic change to the events industry and our business resulting from the C-WORD [we are refusing to say the name because we are all sick of it and it makes our eyes glaze over and not read any further].
As an agency, we have adjusted our offering, focusing on all the parts of the customer experience that we have always worked on, without the actual live event itself. We have even just launched a custom gifting website for a North American client! We have been developing strong creative, positive messaging and designing work-from-home experiences for our clients' workforces. We are of course still working on the planning of future events, cancelling and rescheduling or reverting them to virtual events. Most of all we are keeping the dialogue open with other industry leaders. Companies that are agile, adaptive, have strong cultures and the willingness to pivot will be the ones that will come through this. We see many companies doing just that.
As part of our commitment to sharing best practices and maintaining connections during this C-word crisis, we asked a handful of other marketing and event professionals to share what they're doing and how they're coping.
How has C-WORD affected you professionally?
Kristy Fletcher, Executive Director, MusiCounts. When we made the incredibly difficult decision to cancel the JUNO Awards in Saskatoon our entire team was there because JUNO week was kicking off the next morning. This team has literally spent the last year planning dozens of events, concerts and activations and standing in front of 30+ people to tell them of the cancellation was heartbreaking.
Brendan Fyfe, Media and Events Consultant: I work primarily in partnerships, content development and events. The outbreak has shut down a number of my projects including cultural celebrations (St. Patrick's Parade in Toronto, Tartan Day), a concert series and some sponsored culinary events. I also work with hospitality partners and their doors are shut with little or no income for the projected future. I also know of many musicians who've lost entire tours and months of bookings.
How are your teams functioning and communicating these days?
Bev Deeth, Chief Operating Officer CauseForce LLC: We had to make working from home as seamless and easy as possible for everyone, so we made the investment in technology.
Kristy Fletcher: We use Google to collaborate on all docs, plus we regularly communicate via Google hangouts and teleconferencing.
Jim Neish, President and CEO at Neish Marketing Partners: We've instituted daily senior leadership team calls and follow up calls with department heads. I think it's imperative (especially with young employees) that leaders over-communicate with their senior leadership teams and staff.
Work systems and protocols have been turned upside down. Do you think any of these changes will have a lasting impact?
Bev Deeth: Yes, but more importantly we need to remind everyone that this is a temporary state. We will come out of it!
Kristy Fletcher: In the past our office has had limited work from home opportunity, but if we establish a positive precedent we might be able to increase work from home options.
Brendan Fyfe: I see a lot of people learning new communication technology out of necessity. Once they get comfortable with that, you may see fewer in person meetings.
In your opinion, how should brands and event properties navigate this crisis?
Brendan Fyfe: Partners aren't piggy banks so we need to find creative solutions together. Right now, a lot of our fundraising is focused on the long term by protecting relationships. We're sharing info with people and thanking them for their support. This situation is underlining the need for a calendar of events and multiple ways for people to support you. And just because events are cancelled doesn't mean people didn't put in the work. At minimum, you should be sending emails and making phone calls to let people know they're appreciated.
Jim Neish: Brands need to get creative in terms of how they interact with their end users. From a sport perspective we're looking at players and broadcasters to tell a story about their 'isolation': how they're coping, what they're doing to stay engaged and relevant. The use of technology is key as there are ways to capture content and package it up for your fans. Brands can also help themselves by finding ways to help. If you're a packaged goods brand, how can your products benefit people in need?
These are difficult times. What's one reason for optimism?
Bev Deeth: Our corporate culture has helped our team maintain a sense of humour and to be creative. We had virtual drinks on Zoom for St. Patrick's Day. We are all allowing ourselves to be human and to enjoy moments of levity.
Kristy Fletcher: Over the past week I've seen my team rally together, support one another and make each other laugh. We really do see the best of people emerge during times of crisis.
Brendan Fyfe: I think people that have cultivated good relationships will be rewarded. This is a great time to show people you appreciate them (which you should have been doing all year round).
Jim Neish: It's times like these that strong leaders emerge and shine through. Hats off to Adam Silver and the NBA for having the fortitude to step up and not only postpone a game, but shut the season down. I would give each League Commissioner an A+ in terms of how they've focused on the health and well-being of their players, employees and fans.
As for us, our CEO, Grail Noble and our management team feel optimistic about trends that will come out of this. We see the emergence of micro-event series that encourage deeper connections in smaller groups, an upsurge in the "buy local" movement and we believe green events will come back to the forefront as we try not to undo the break we inadvertently gave the environment. We are hopeful that work-from-home technologies will evolve further and workforces will feel more connected and appreciate human contact even more when they are together in office or at company events.
Here's to a more thoughtful spend for all of us Post-C-Word marketers.