Feb 26, 2021
Introducing House Cocktails: Our Top Picks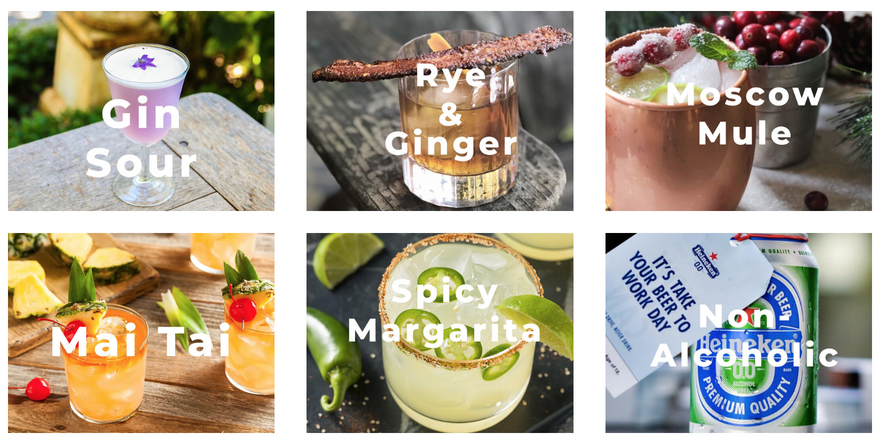 It's our business to know what makes something go from ordinary to special. We also know that people eat and drink with their eyes as much as their taste buds. Here are our fave recipes that look and good as they taste and can make an ordinary night feel special.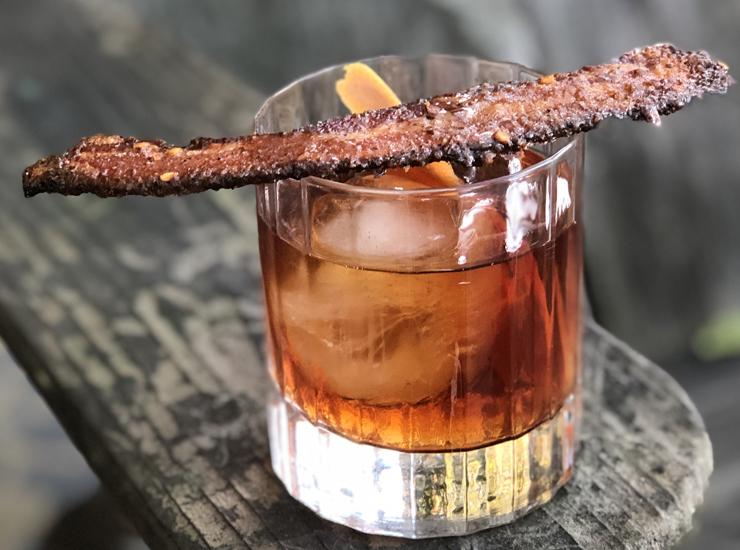 Shannon's Canadian Rye and Ginger with Candied Bacon
An elevated take on a classic, the sweetness of the syrup and the smoke of the bacon complement traditional notes of a Canadian rye – with a little kick at the end.
Candied Bacon
Ingredients
1 pound bacon
1/2 cup pure maple syrup (never, EVER use fake!)
1/4 cup brown sugar
1/2 teaspoon cayenne pepper just for a bit of zing
Instructions
Preheat oven to 350 degrees.
Cover a cookie sheet with tin foil and place a baking rack on top. It's much easier to clean up – you'll thank me later.
Add maple syrup, brown sugar, and cayenne pepper to a bowl and mix until uniform.
Coat the bacon strips in the mixture, letting the excess drip off before placing them on the baking rack.
Bake at 350 degrees for about 25 minutes or until the bacon is browned and crisp. Watch carefully to keep from burning. Trust me – there is a fine line between limp bacon and charcoal!
Give them a good half hour cooling on the rack to let them dry and stiffen up.
Cocktail
1 ½ oz Canadian Rye (Gibson's Rare 12 Year Old is my recommendation!)
4 oz Canada Dry Ginger Ale
Lots of ice
Instructions
Pour rye over a tall glass of ice
Pour in Ginger Ale to taste
Pop in a "stir stick" of candied bacon
Garnish with a lime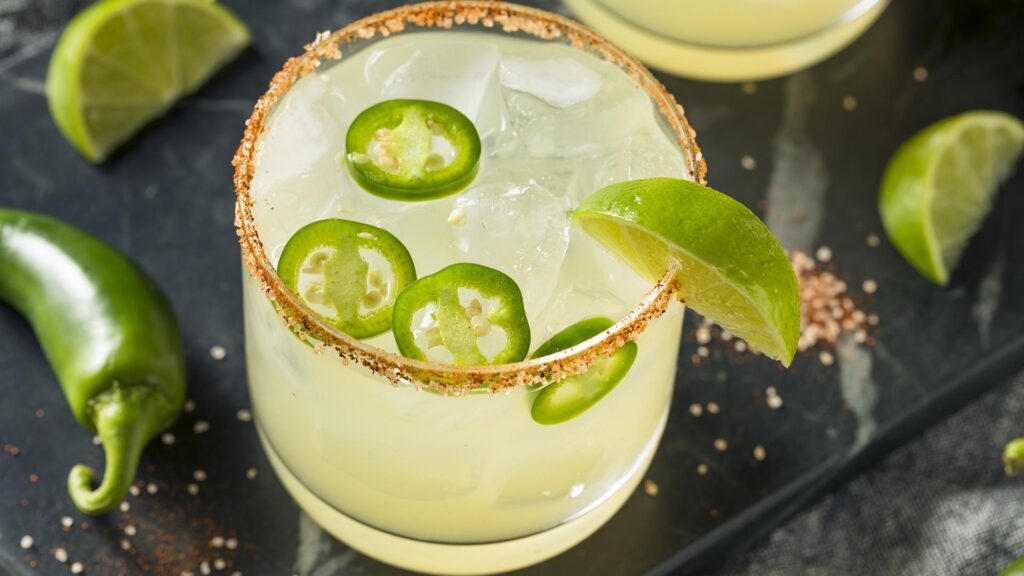 Dana's Spicy Jalapeno Margarita
Try this margarita recipe next time you want a cocktail with a little zip. With flavors of citrus like lime and orange you'll feel like you're relaxing on a beautiful Mexican beach.
Ingredients
1 pound bac2 ounces silver tequila (100% agave is best)
2 ounces lime juice (fresh, zest the limes for the chili salt)
2 ounces orange juice, fresh
1/2 ounce jalapeno simple syrup (or more to taste)
1 jalapeno, thinly sliced for garnish
Ingredients For The Jalapeno Simple Syrup
1 large jalapeno, seeds removed and halved wear gloves!
1 cup sugar
1 cup water
Ingredients For The Chili Salt
1/4 cup sea salt
2 tablespoons chile powder
2 teaspoons lime zest
MAKING THE JALAPENO SIMPLE SYRUP
Place the water and sugar and in a small saucepan and bring to a low boil. Give it a stir to help dissolve the sugar. Once all the sugar is dissolved add the jalapeno and simmer for 10 more minutes. Turn the heat off, and allow the jalapeno to steep for 10 to 30 minutes. The longer you steep the spicier the syrup will be. Taste and when you're happy with the flavor, allow to cool and then strain into a glass jar and put in the refrigerator to cool. If you need it immediately put some in the freezer and take it out once its cool. It can be kept refrigerated for 3-4 weeks.
MAKING THE CHILI SALT
Mix all the ingredients for the chili salt in a small bowl. Then spoon on a small flat plate in a circle about the size of your margarita glasses. Store the leftovers in a and sprinkle over tortilla chips, popcorn, pizza or eggs.
MAKING THE MARGARITAS
Rub a slice of lime around the rim of the margarita glass to moisten. Then turn it face down onto the plate with the chili lime salt mixture to coat the rim.
Place all the margarita ingredients in a cocktail shaker with ice. Shake well. Pour into a margarita glass with ice and the rim salted (use chili salt recipe). Add a few slices of jalapeno for garnish.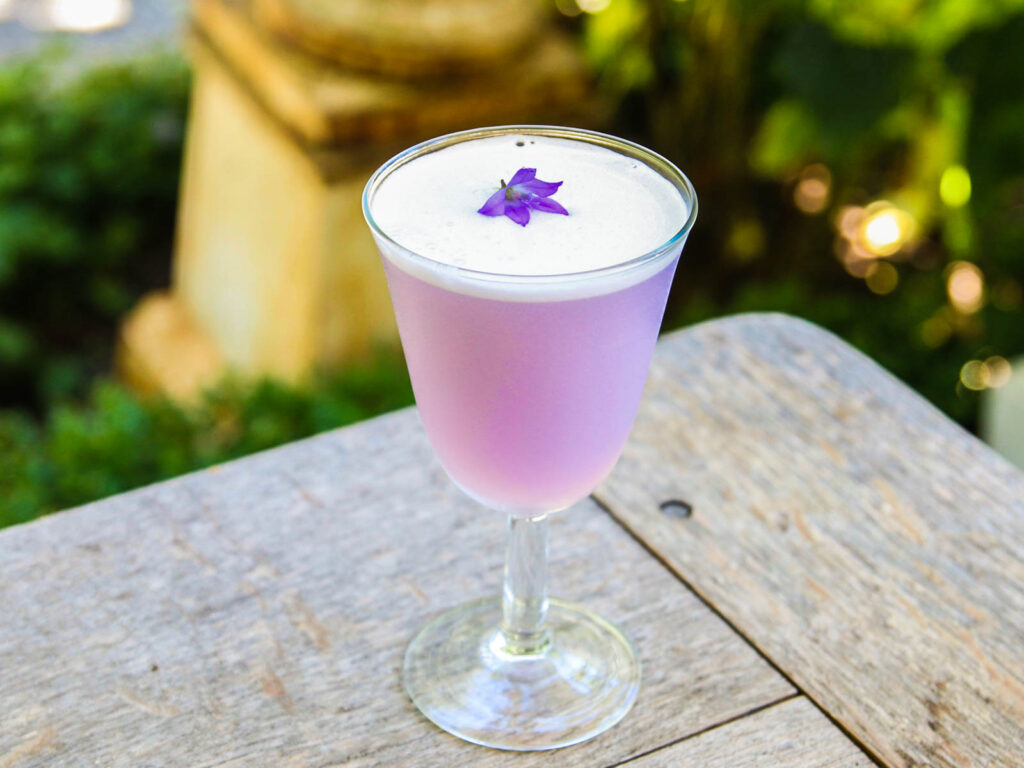 Taylor's Gin Sour – The Empress Q1908
This gin sour recipe is a signature cocktail from the Fairmont Empress in Victoria uses their signature Empress 1908 Gin.
Ingredients
2 oz gin (Fairmont's signature 1908 Gin)
3/4 oz lemon juice
3/4 oz simple syrup
3/4 oz egg white
Instructions
Place ingredients in a cocktail shaker with ice and shake to combine.
Double strain into a coupe glass.
Garnish with purple pea flower.
Recommended Products: Dried Butterfly Pea Flower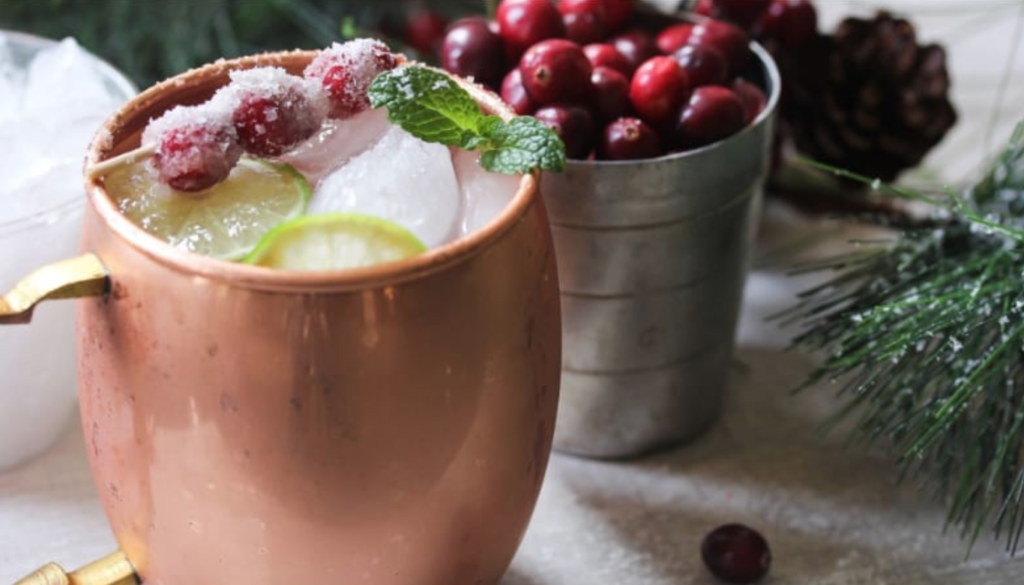 Grail's Moscow Garden Mule
The first time I held a cold copper mug with clinking ice and inhaled the fizz of fresh citrus, mint and spicy ginger beer, I declared the Moscow Mule the drink of summer! Then I missed it so much in the winter, I discovered the cranberry twist. This works with any berries actually, and boom! You have the Garden Mule. [As pleasing to the eye as the palate].
Ingredients
Start with a Traditional easy Moscow Mule:
Copper mugs provide the full Moscow Mule experience (pick them up at a local gift shop or on Amazon for around $10 each).
1.5 – 2 oz. Vodka (I like Titos hand-made vodka for a Mule)
Juice of half a small lime.
Mix with Ginger beer (note Ginger Beer is spicier than Ginger Ale, which will work, but only in a pinch. I like Fever Tree premium Gingerbeer).
Lots of ice cubes
Garnish with a sprig of mint or candied ginger on a stick.
Winter Garden Version:
Directions:
Measure the vodka and cranberry juice with a jigger and pour them into a copper mug.
Fill the copper mug with ice cubes and squeeze the lime into it.
Top it off with ginger beer. Stir the drink with a bar spoon.
Garnish with a handful of cranberries and rosemary.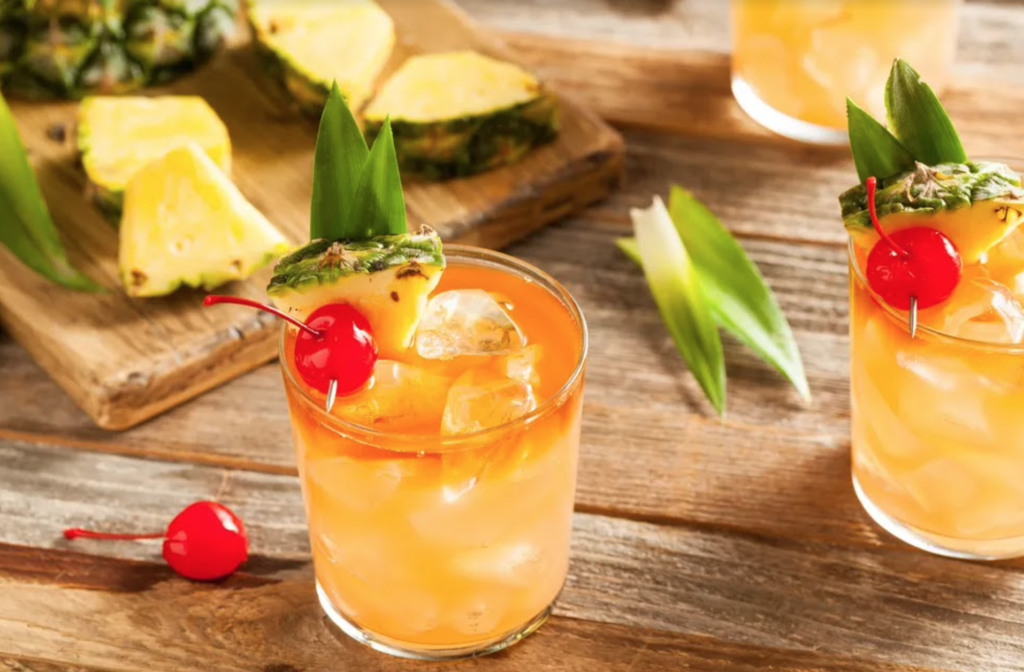 Tai's Mai Tai
The recipe has 4 main ingredients – rum, lime juice, orange liqueur and orgeat syrup (Monin's Almond Syrup is just fine). You can then play around and add further ingredients including fresh juices and grenadine.
Honestly, it tastes like sunshine in a glass.
Ingredients:
45 ml white rum
25 ml Cointreau liqueur
25 ml fresh lime juice
15 ml almond syrup
50 ml fresh pineapple or orange juice
15 ml dark rum
Ice
Maraschino cherries, lime or mint to garnish
Directions
Fill a cocktail shaker with ice, and combine the white rum, Cointreau, lime juice, syrup and fresh juice. Shake for around 20-30 seconds until the liquid is really well chilled.
Strain into a glass filled with cubed or crushed ice and top with the dark rum.
Garnish with whatever takes your fancy – we love a maraschino cherry, pineapple slice or lime.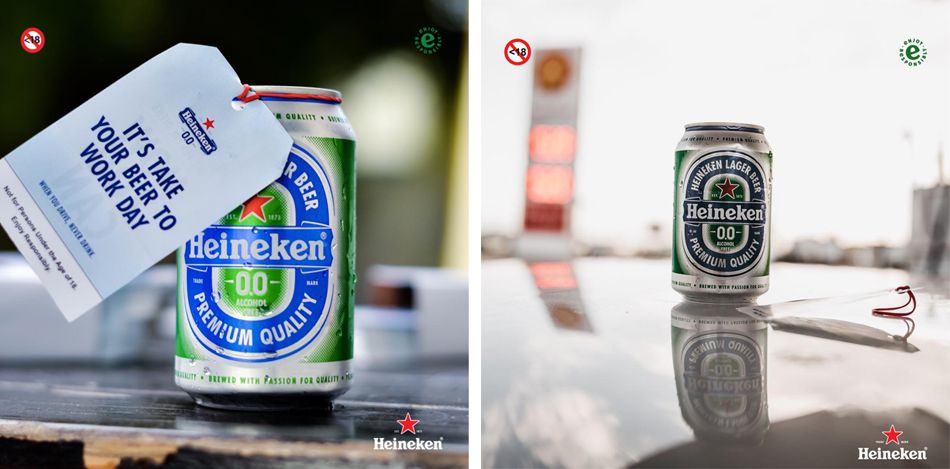 Paul's Pick: Non-Alcoholic Beer – Heineken 0.0
Paul has tested and tasted many "near beers" over the years and has narrowed down his favourite: Heineken's 0.0. This near beer, at only 69 calories, has kept all the signature Heineken taste-notes intact. It is a tasty way to enjoy a cold beer with friends while keeping your liver and your waist-line happy. The elegant and iconic green bottle (or well-designed can) will make you feel (and look) like you are drinking the original. Even Forbes Magazine, in a blind taste test, reported being unable to tell them apart!
Near beer is also a great ingredient in any mocktail, cutting through the sugary mixes for a more sophisticated flavour.
Mature Mocktail:
⅓ glass of near beer
⅓ of your fav juice (e.g. mango or cherry or peach)
⅓ of your fav mix e.g. ginger beer, sprite, soda
Squeeze in some fresh lime and add lots of ice
For an esthetically pleasing upgrade, drop a single cherry, berry, slice of mango/peach or citrus with a mint leaf into each ice tray cube and top with water. Freeze ahead of time and serve to rave reviews.
Enjoy!