Apr 01, 2016
It's Better on Top.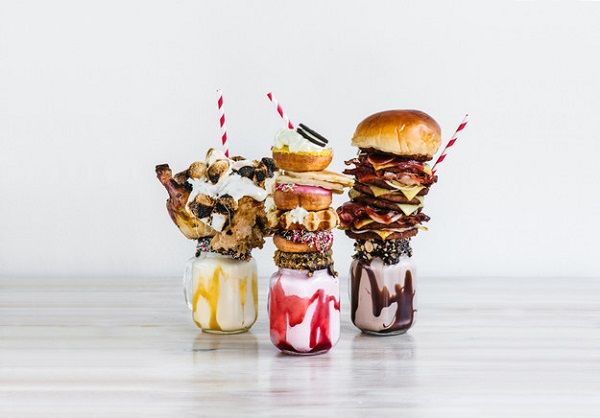 As a house full of foodies, we're always on patrol for the next trend in food. 2016 has been a great year for innovation in food, especially the "extreme topper" trend. What used to be a simple lime or celery stick has turned into toppers of sky-high proportions. Here are a few of our favorites:

This dinner in a glass is the aptly named Absolut Cure Caesar at Toronto's very own Hunter's Landing. It's garnished to the max with an entire east coast lobster tail, brisket slider, strips of smoked bacon, a wedge of house smoked mozzarella, cherry tomatoes and a variety of house pickles.

Think milkshakes can't get any better? Think again! Milkshakes with these baked goods on top will most definitely bring all the boys to the yard!

This adorable hot chocolate topper, courtesy of the Impeccable Eats blog, reminds us that 'tis always the season!   It's made of Stroopwafels, and get this, it has a functioning chimney for your beverage's steam!