Apr 18, 2017
Real Canadian Food for your Canada 150 Celebrations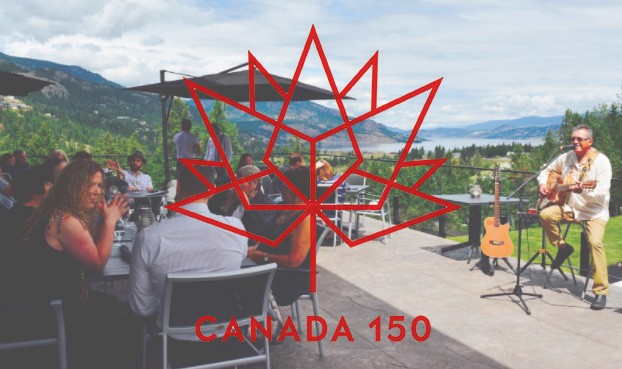 As organizations and brands prepare to celebrate Canada's 150th birthday, an important part of these celebrations (and often what your guests are left talking about afterwards) is the food.  
The YellowHouse team has been busy searching for inspiration on not only beautiful, but meaningful, and real Canadian food to entertain and delight guests at these important occasions.
Read below our Account Director, Sara Gundy interview with Chef De Cuisine, Andrea Callan
What this looks like changes dramatically in each region, but our friends at The Red Fox Club in the beautiful Okanhagan Valley are doing incredible things.
This week I chatted with their Chef de Cuisine, Andrea Callan. We grew up together in the same small town in southern Ontario, and lately, her Instagram account has been filling my feed with beautiful dishes, so I needed to find out more.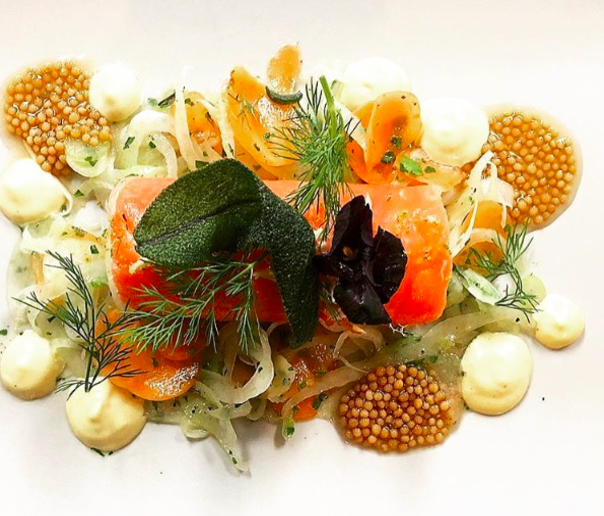 Smoked Salmon & pine vinaigrette
Tell me about the Red Fox Club
Red Fox Club is an Aboriginal Peoples inspired restaurant using local greenhouses, farms, cheese makers and purveyors with a casual approach to dining, and is part of the Indigenous World Winery. The menu is designed with Native food in mind. The team relies on fresh, local, in-season ingredients. They forage in the forest, pick fresh produce daily and enjoy one of the longest growing seasons in Canada. There are actually strawberries all year round!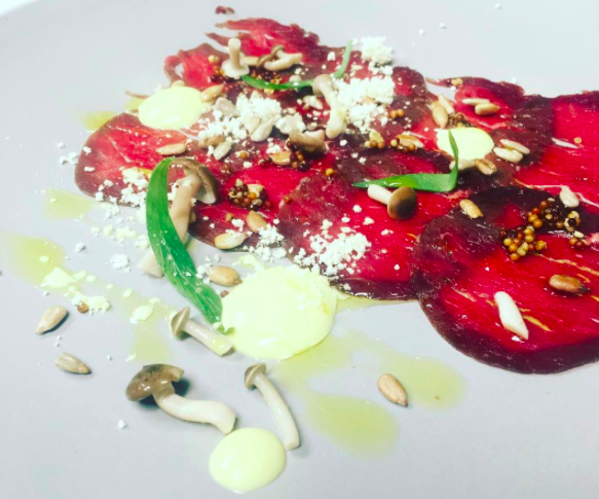 Elk carpaccio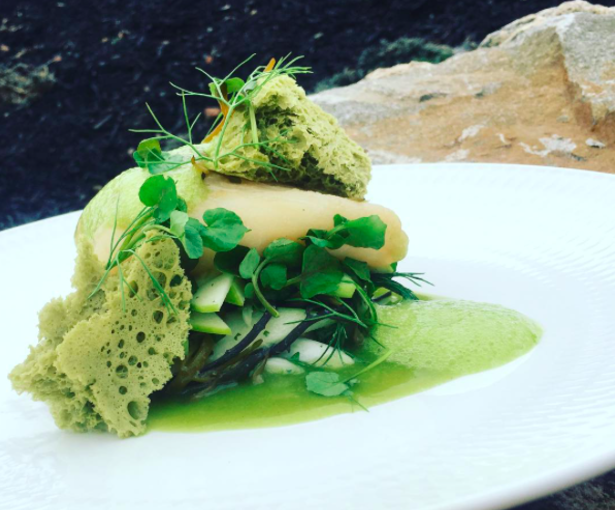 Wild Chamomile Cured Ling Cod with celery sponge, apple salad & fresh seaweed
The location and views are breathtaking!
The Indigenous First Peoples of the Okanagan and Similkameen Valleys located in British Columbia Canada are the Okanagan Syilx People. They have lived on, and protected these lands, for 1000's of years. Robert Louie and his wife, Bernice, are descendants of the Syilx People and are connected to the land and its rich history.
The lands have been formed and protected over time with glacial ice, volcanic eruptions and geological events producing some of the best agricultural products in the world. It is from this environment, and Indigenous culture, that the concept of Indigenous World emerged. Every effort is being made to produce world class products in a respectful way to the environment, lands and its people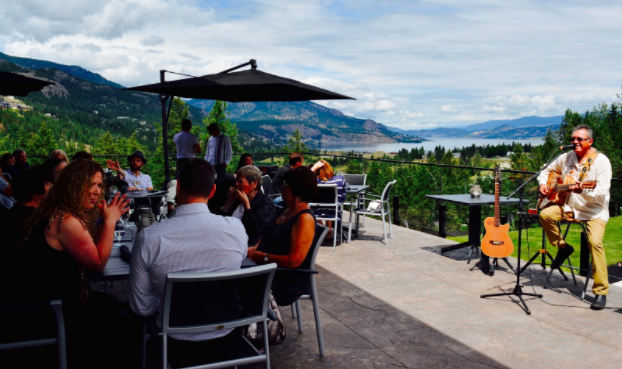 Lunch with a view!
Nothing sounds better than enjoying these views with local food and a glass of wine. Tell me about the wine!
We pride ourselves on producing wines of the highest quality, made from the very best grapes grown in the Okanagan and Similkameen Valleys, and produced by one of the Top Wine Makers and his crew of excellent Cellar Hands. The quality shines through with the many awards we have won.
Indigenous World Winery Hee-Hee-Tei-Kin 2014 Red Blend
Thanks Andrea, I can't wait to visit!
Indigenous World Winery's tasting room and Red Fox Club is conveniently located just off Highway 97 in West Kelowna. The year-round wine shop is open 7 days a week.  Taste delicious Jason Parkes wines, browse through the Indigenous inspired gift shop, and enjoy a relaxing meal as you take in a one-of-a-kind view of Lake Okanagan.
Chef De Cuisine, Andrea Callan
Drop them a line and let them know you are on your way!
INSTAGRAM @indigenousredfoxclub or @chefsimplicity
FACEBOOK @RedFoxclubKelowna