Jul 24, 2017
Trend Alert: Nitro Cold Brew…Coffee!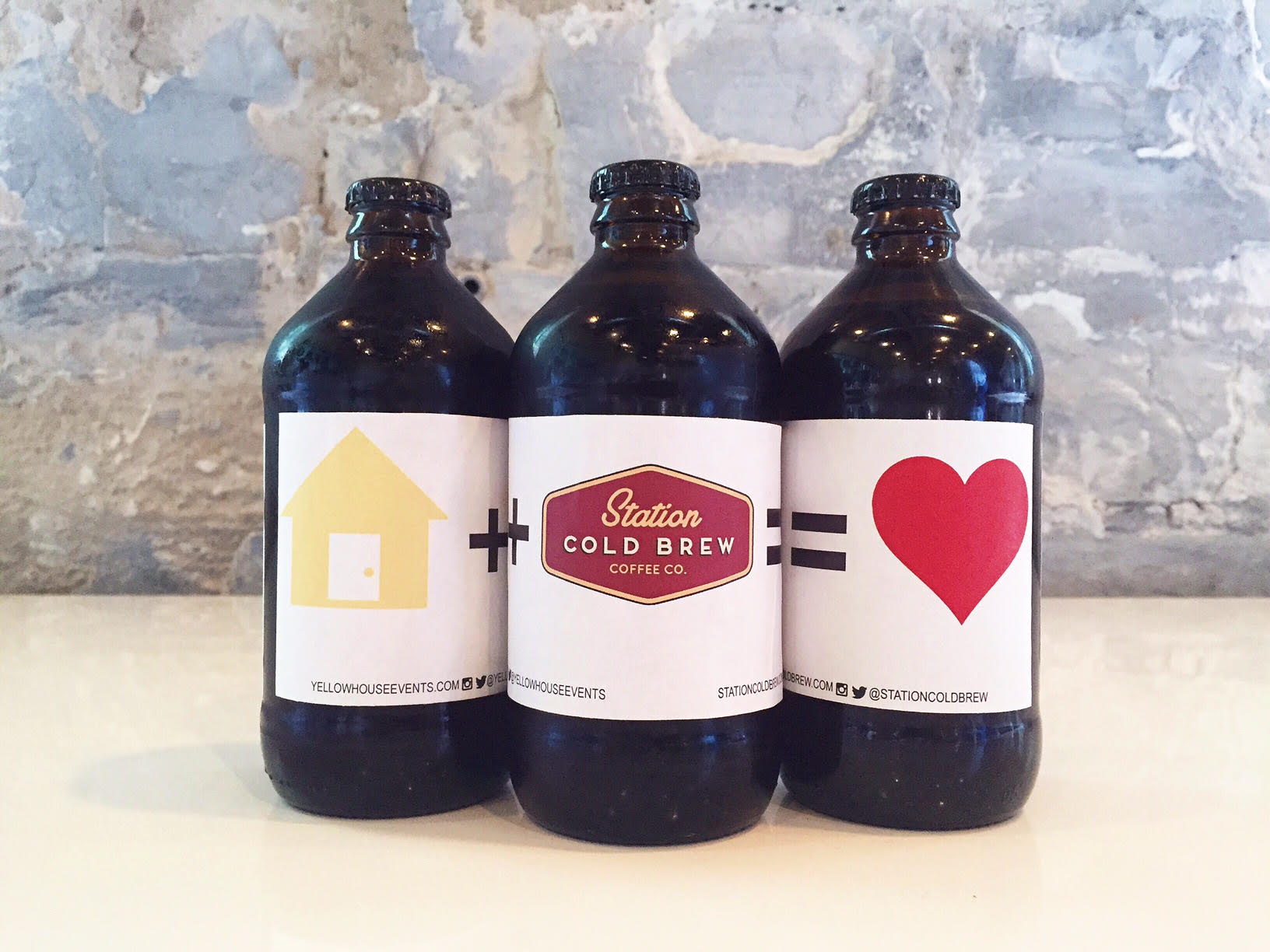 Event producers always have their eyes peeled for the newest trends and best businesses to partner with. For those new to the industry, vendors can make or break the experience so you always aim high.
The YellowHouse team is comprised of caffeine-enthusiasts and we've been lucky enough to find and partner with Station Cold Brew Coffee Company, Canada's first ever coffee brewery! Not only does Station Cold Brew Coffee supply delicious coffee, but they customize their bottles to suit various events.
Cold brew coffee is exactly what it sounds like: coffee brewed cold. The perfect creation for coffee lovers who enjoy Toronto heat, and one of the city's hottest trends this year. Countless cafes around Toronto sell their own versions of cold brew, but Station Cold Brew is entirely devoted to bringing a unique blend to the table since the launch of their company in 2014, and of course we only want the best!
While cold brew is, well, cold coffee, it's not an ordinary iced coffee. Rather than popping ice cubes into a freshly brewed hot cup of coffee at the expense of its flavour, cold brew trades in heat for time. What this means is coffee beans sit and brew in cold water for about 18 hours. The coffee is then filtered and infused with nitrogen gas resulting in a bold, creamy, stout-like coffee. The practice is relatively similar to that of brewing craft beer, another YellowHouse favourite.
Coffee shops typically store cold brew coffee in kegs and pour them through a tap. When poured, the coffee resembles a fresh pint of Guinness with its bubbles rushing to the top of the glass and a clean foam finish.
Want to bring Station Cold Brew Coffee Company to your next event? Visit their website and get in contact with their founders Mitch, Mike and Steve. Make sure to swing by and one for yourself!