Jan 30, 2020
Getting the Boon out of a Boondoggle. Why Corporate Retreats Can Boost Your Team's Productivity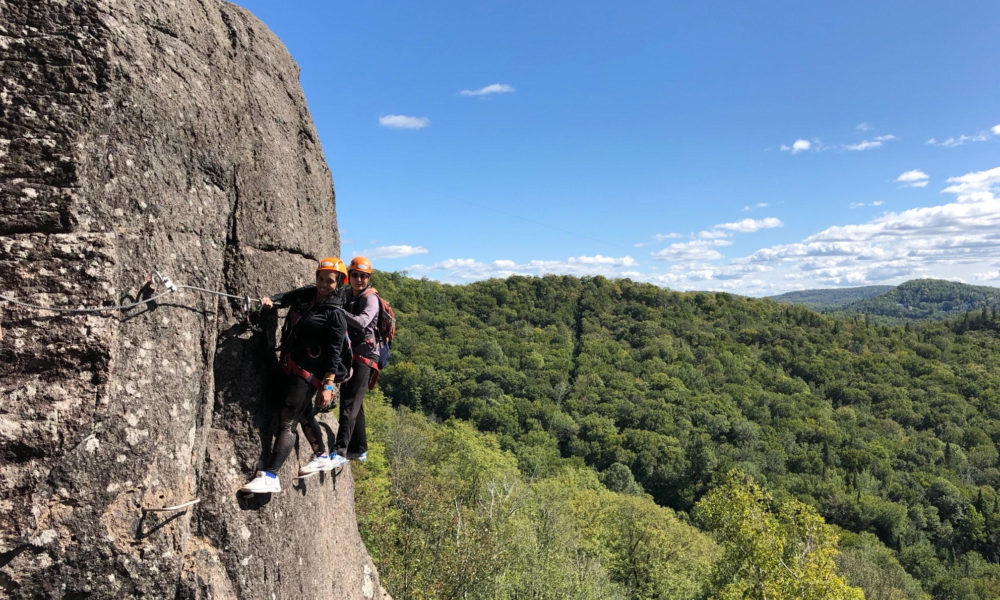 The definition of Boondoggle is "a work project that is a waste of time and money" and often associated with corporate retreats. So it's no wonder that often the last thing business owners and leadership want is to take their employees out of the office. The office is where the work gets done! It's safer – and cheaper – to just leave everyone at their desks to be the cogs in the wheels that move your business forward right?
Wrong. Companies and leaders who invest in thoughtful and strategic retreats build better cultures, hit their stretch goals and experience sustained business growth. Retreats don't have to mean productivity days lost in return for awkward "trust falls" and seeing Joe unleash his dance moves and Karaoke voice at the hotel bar. When held in the right place, with the right agenda and lots of little touches to make it meaningful, taking employees out of their usual routine and surroundings can actually increase productivity in four significant ways:
Eliminates Day-to-Day Distractions
Taking employees away from the blinking voicemail light, email pop-ups, Slack alerts and "do you have a second?" co-worker drivebys, means they can truly focus on the issue(s) at hand. Encourage your team to unplug during sessions and discussions by providing breaks to check work and personal messages and keep the content engaging. No one wants to simply move the same boring meeting to a tropical location or a campfire. And speaking of S'mores (we were all thinking it), adding great refreshments on-site during the content portion means no one is slipping out to the nearest Starbucks or nodding off in the back. People love great food. They look forward to it, photograph it, talk about it and post pics of it. It's a retreat afterall!
Focus on the Big Picture
Most leaders would love more time for strategic, big-picture planning. But getting out from under the day-to-day is often impossible for team members. If you set your retreat objectives to tackle big picture thinking, your business will benefit long-term. Good session topics include getting feedback and input. Things like: If you were in charge of our brand, what's the one thing you would do? How do we streamline business processes? Who would you hire next? How do we eliminate department silos? Keep in mind that staying laser-focused on one topic requires a disciplined approach and clear discussion or brainstorming guidelines, like these from Forbes.com. But be careful with content. Don't turn your "retreat" into one long meeting. Keep content portions short, manageable, focused and meaningful, balancing with play, movement and shared experiences.
Relax, Regroup, Recharge, Reconnect
Simply changing the view outside the conference room window won't be enough to rejuvenate your team, but there is something to be said for how a change of scenery can kickstart creativity and get us out of a rut. Once distractions are eliminated and the retreat agenda is set and focused, your team will understand why you've dragged them out of the office. Knowing their time away from other responsibilities is worthwhile, they'll start to relax; and relaxation leads to mentally regrouping, recharging and, ideally, reconnecting with each other. The added benefit is a form of "knowlege spillover", where people learn from other departments and can apply those learnings unexpectedly to their own challenges.
Improve Morale
By investing in a retreat and removing employees from their day-to-day grind, leaders are communicating three important things: 1) that they're committed to improving the business; 2) that employees' opinions are valued and 3) they care enough to reward and get to know their people personally . Engaging your employees in strategic thinking shows you want them along for the ride and you can learn a lot from their insights. Hosting a thoughtful retreat demonstrates your commitment to treating people as a true asset and investing in relationships, which helps everyone feel positive about their contributions and their role and the company as a whole.
The final key elements to a successful retreat are 1) location 2) reward and personalization and 3) shareable moments. Take them somewhere unique, special, beautiful. Asking team members to get out of the office to go to an airport Holiday Inn will backfire badly. Location matters and ensure when they get there, you have added personalized touches to show that you care about them individually. If someone just started a special diet, make sure they are accommodated. Give them a gift. Book activities that match your team's personality, your culture and make people feel special. Management should spend time with each person one-on-one at a retreat for it to be meaningful. Lastly, give them something unique to do or talk about when they get home. Provide a shareable moment that will connect the team with each other and build a shared experience. The overflow benefit when they get back to the office will be immediately apparent. Trust us.
Good and effective corporate retreats don't just happen. You need to plan them very carefully, establish your goal(s) and invest time in building an agenda that helps you reach them. Communicate goals in advance and be clear about what's going to happen and what your expectations are. And don't forget to provide some time for fun!
If this all sounds daunting, don't worry. We can help you get the business boon from any boondoggle! Contact us anytime for ideas.