May 28, 2018
Yes. There is a National Hamburger Day! Curated list of the 8 Best Burger joints (Vegan and out of town options too)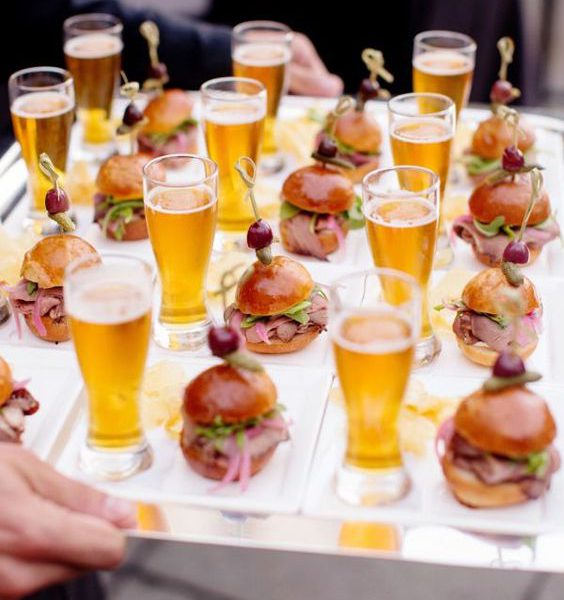 Life is too short to miss out on the beautiful things, like a double cheeseburger.

~ Channing Tatum
We believe you Channing, not only because we know you'd never lie but because National Hamburger Day is today and we can't think of anything more beautiful!
So, get ready to head out into the world and order yourself a delicious burger topped with everything your heart desires. Cheese? Duh. Pickles? Obviously. Bacon? Mmmhmm.  It's Monday, you deserve it.
If you need a little help picking from the never-ending array of fabulous burgers near you (and beyond!), we have compiled a list of the best burger joints we've frequently drooled over, and then gone back to for seconds… or thirds. Some come with eggs on top, some are entirely vegan and some you can't resist whipping out your phone to not-so-subtly brag about on Instagram.  
Whether you use this list as a guide or even a checklist, we hope that today especially, this will help lead you to the glorious burger of your dreams.
Here are our top burger spots in Toronto: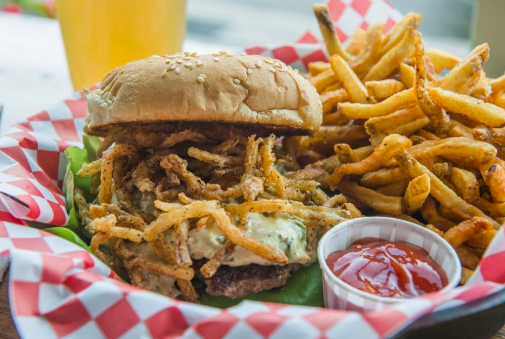 Lettuce begin with The Stockyard. Named the best burger in Toronto, the Green Chili Pimento Cheese burger ($9.50) is doing everything right. The burger is served with a house pimento cheese made with garlic infused mayo, smoked jalapenos, and aged cheddar. It is then topped with butter lettuce and of course the option to add crispy onions, and is that even a question?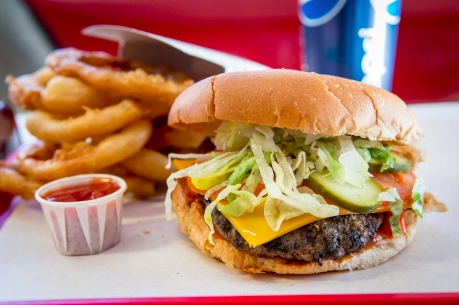 2. Burger Shack 
Did you just stumble across this post at 2:30 a.m.? Don't worry, Burger Shack is open until 3! This old school diner has been serving homemade burgers since the 80s and let me tell you, they REALLY know what they're doing.
Take it from us, the six-ounce homemade cheeseburger ($5.80) is the must-have. With the option to choose from a wide array of toppings, no taste is lost within this little (okay, not so little) slice of heaven.
This is the kind of burger you eat in the bathroom at work so no one asks you for a bite. Not only do they have an extensive regular menu, but they have a secret menu too! After answering a sneaky question on their website, you are presented with 12 more delicious burgers to make your decision that much harder.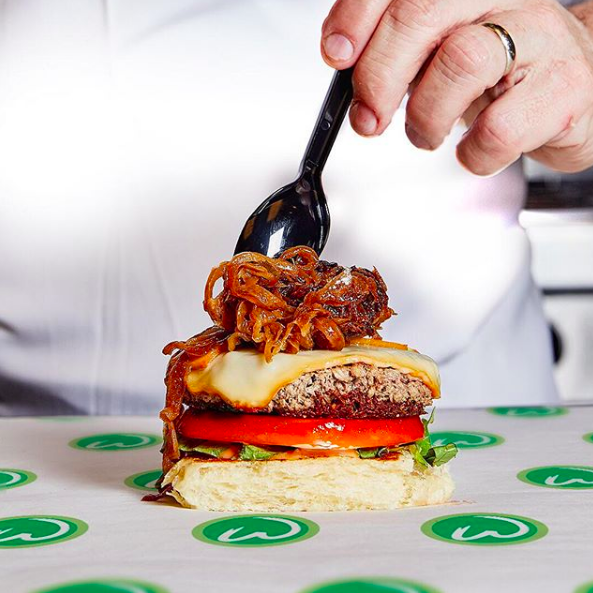 4. Wahlburgers
Wahlburgers has a burger called "THE BEAST" and it doesn't get much more intense than that. With TWO 5 oz. burgers, pulled pork, lettuce, tomato, pickles and their famous house-made blue cheese sauce, this burger is for the brave and the hungry.
Not only does Wahlburgers serve some mouthwatering beef burgers, but their vegetarian burger is also one of the best out there. Described as a plant-based burger with a ¼ lb. patty smoked cheddar, lettuce, caramelized onions, housemade chili spiced tomatoes and Paul's signature Wahl sauce, this is one of the best veggie burgers we've come across.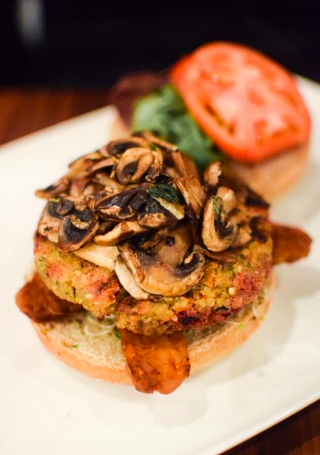 5. Fresh
Speaking of vegetarian burgers, why not go one step further and try Fresh's entirely vegan menu? Personally, the flying cashew burger takes the prize, however, the mushroom bacon burger is a close second. With vegan substitutes for everything, these burgers are more tasty and high in protein than many meat-based meals. Don't believe me? You won't know until you try!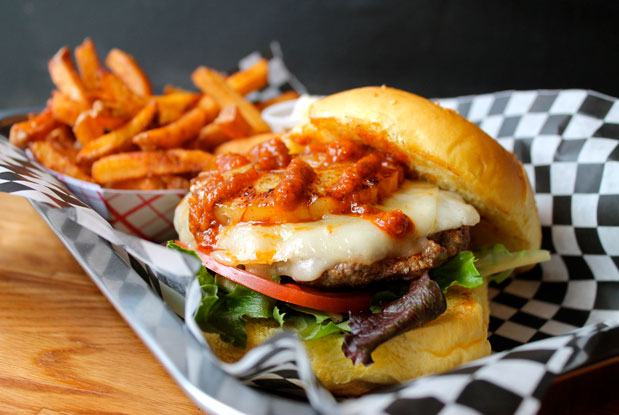 The Burgernator is a new gourmet halal burger spot in Kensington Market and has quickly become a favourite. They offer 10% off for students, and in exchange for five visits (and your e-mail), you'll receive a free milkshake!!!! Does it get much better than that? Yes, yes it does because their famous "Fully Loaded" burger is topped with a fried egg.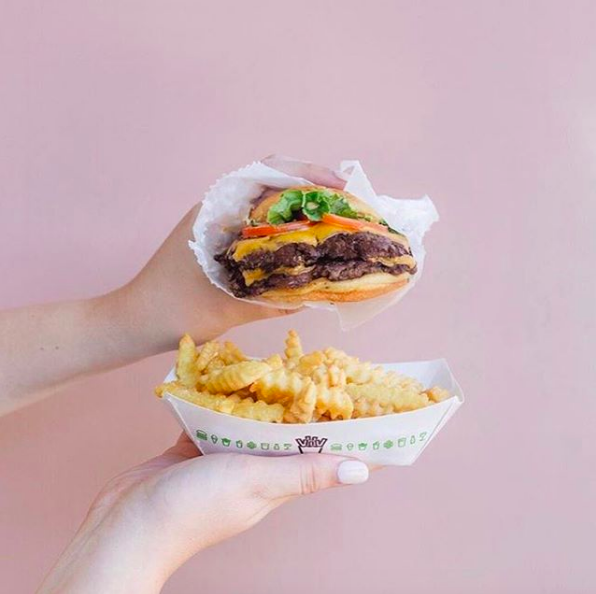 After hours of debate here at Yellow House Events, we have decided to include Shake Shack as our American burger of choice (sorry In-N-Out). This east coast burger chain lives up to the stellar reputation it has developed over the years. Accompanied with a side of crinkle-cut fries, this meal should definitely be your first stop past the border.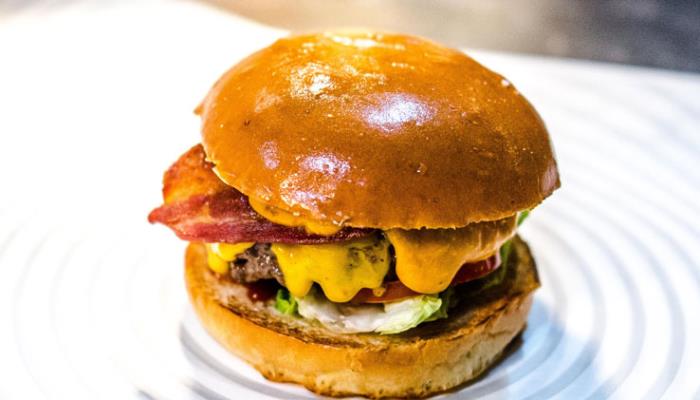 8.Patty and Bun, London (INTERNATIONAL)
Wow. That's really all I can say about what the Patty and Bun burgers. Wow.
Okay, I can (and will) say more about it than that but honestly, wow London, you are killing it. What was, once upon a time, a humble pop-up shop, is now attracting line-ups of eager burger-lovers wrapping around the block. The land of Yorkshire puddings and baked beans on toast is now dominating the burger industry too!
Well, I definitely know where the Yellow House staff will be going for lunch today! Do you have more burger spots of your own you'd like to share? Comment below, we'd love to add them to our list!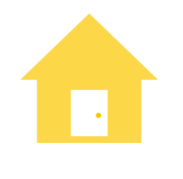 Written by: Rachel Borrill