Jul 19, 2017
Part 1: My first month as a YHE intern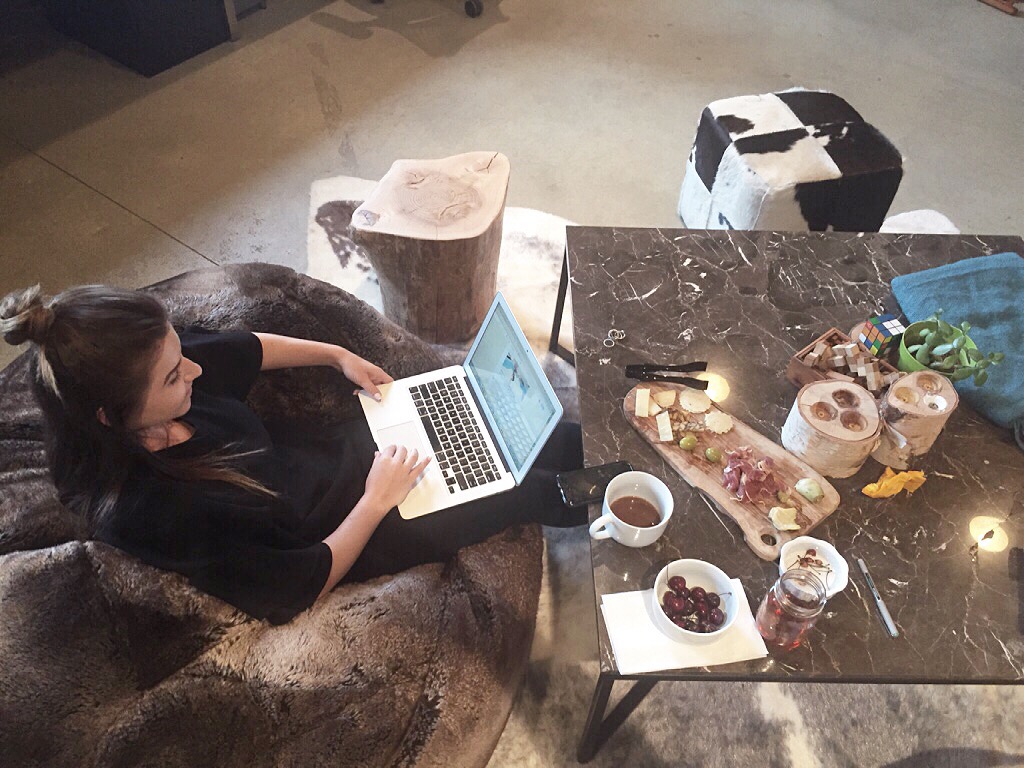 "If it scares you, it might be a good thing to try" – a quote my college professor borrowed when talking to a room full of aspiring public relations students who were on the brink of securing their internships.
When I began my internship hunt, I felt I needed a place where I was comfortable. Coming from a public relations background, I didn't picture a career in event planning. Although it's one of many disciplines of PR, it was never one I thought of pursuing. Truthfully, I had no idea what my next steps after college were. What I did know was I had to be open to all the opportunities knocking on my door, and YellowHouse Events was one of them.
Before I get into my first month, let's discuss what drew me to Yellow House. I always liked the idea of planning events for big clients and tapping into my creative side, despite not choosing this career path in the first place. I was certainly aware of some of the steps existing in putting together an event such as production schedules, critical paths, budgets and client meetings, and wanted to learn more. The company has incredible clients I've always had great interest in working with such as Google, Samsung and Kijiji, primarily because I use all three religiously. Finally, the office building is located in the Distillery District, my favourite neighbourhood in Toronto and home to one of the tastiest Mexican restaurants. The location alone made me fall in love with my internship. Although the long commute from the west end suburbs to the east end of the city can be dreadful if I have headphones or a book in hand it goes by fairly quickly.
Fast forward to my first step in the office for my interview. My eyes slowly traced the perimeter of the room. A comfortably-sized space with exposed brick decorated with modern art, cosy furniture, huge bean bag chairs, an ideation board, a petite kitchen and 2 unique boardrooms with family-sized tables. I find some people sitting at their desks and others sprawled across the office. Does this mean I'm not locked into sitting in one chair all day? You mean I can work in a bean bag all day? Not to mention anyone can choose the office music.
Naturally, I crossed all my fingers and hoped for the best: YellowHouse Events hiring me. I felt the universe truly was on my side when I received the offer.
So, what's it like being an intern at YellowHouse Events?
For me, there's one word to describe it: exciting. Each day is unique and unpredictable. One day I'm running around stores purchasing as many prepaid Visas as I can, the next I'm sourcing hundreds of fidget-spinners online in Utah, adding numbers into a project budget and booking my own flight to Ottawa. I've been lucky enough to join my colleagues on event days where my tasks range from setting up chairs and furniture, registering guests and sound checking performers to running a virtual reality station. Event days are long and require a lot of energy, but are exciting and have plenty of perks. This month I got to step outside the borders of Toronto and do some travelling for events!
But let me tell you, this internship is absolutely what you make of it. In just 1 month, I learned more about events and all its various steps, and accomplished tasks I never thought I would be doing. With this, I was given more tasks the team trusted I could handle. You have to prove your worth, take initiative and show your colleagues what you are capable of. Be open to challenges, make mistakes and learn from them. I certainly did, and in my first week too. I was handed a task, one many would think was a very simple one, and managed to get it all backwards, yet I was so certain I owned it and walked around thinking, man that was too easy. The task was as straightforward as ordering apparel for a client appreciation event. Not only did I order the opposite gendered polos, but I also ordered the wrong sizes. To me, this was a huge mistake, but we're only human and mistakes are the best way to learn, I promise. Now I know to triple check with all contacts to ensure everything is correct. Shortly after this mistake, I was given the same task for another event. This time I did all the steps I missed the first time and it all worked out perfectly.
Interning at Yellow House Events feels like I'm home while really I'm at work. What I mean by this is I'm constantly surrounded by people I can laugh with, I care about and who care about me and my success. The bottomless basket of blankets, soft beanbags and full pot of coffee also helps!
So far it's been a riot and I couldn't be more eager to see what the next 3 months at YellowHouse have in store for me. Stay tuned for Part 2 featuring details of the second month of my internship and my adventures travelling to Ottawa and Quebec!
– Adrianna