Feb 24, 2021
New Faces in the House!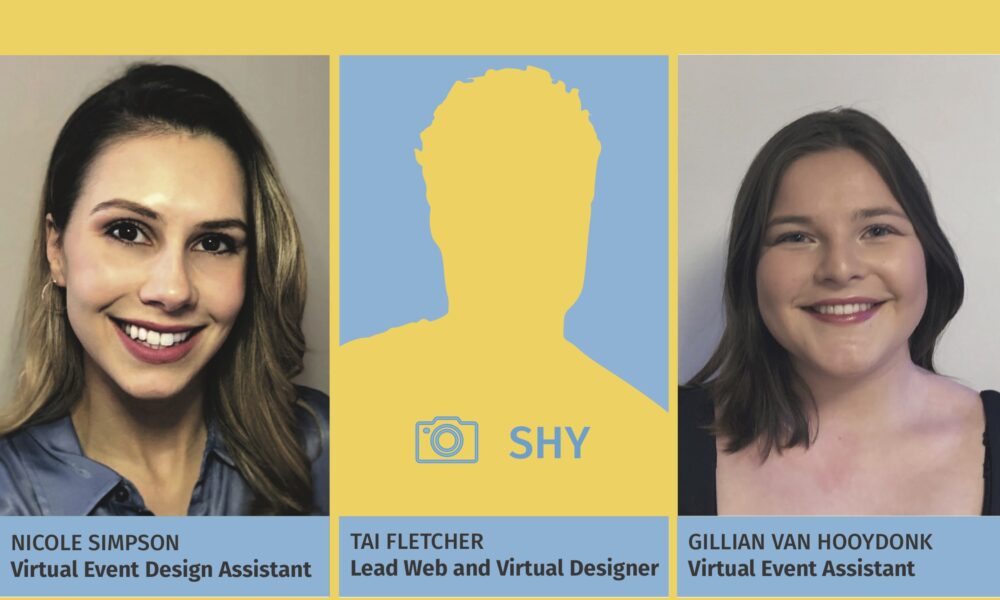 We are very pleased to start 2021 with some new faces in the House.
Introducing Tai Fletcher, Nicole Simpson, and Gillian Van Hooydonk.
Tai Fletcher: We are thrilled to have Tai join the team as our Lead Web & Virtual Designer. With 4+ years of architectural and interior rendering, Tai has already modelled several virtual event spaces for our clients. No stranger to composing graphic assets and coding, Tai is ready to take on your next exciting virtual project!
Nicole Simpson: Nicole has joined our team as a Virtual Event and Design Assistant. With a degree in Interaction Design and Development and a focus on UX, Nicole knows the best kept secrets for making virtual experiences engaging and interactive.
Gillian Van Hooydonk: Gillian has joined the team as our second Virtual Event Assistant. Currently enrolled in a Virtual Event certification course through PCMA, Gillian offers timely insight into the world of virtual events.
We are so excited to have these very talented individuals join our team and help us crush our virtual projects 💛 To see their full bios and learn more about them visit www.yellowhouseevents.com/About